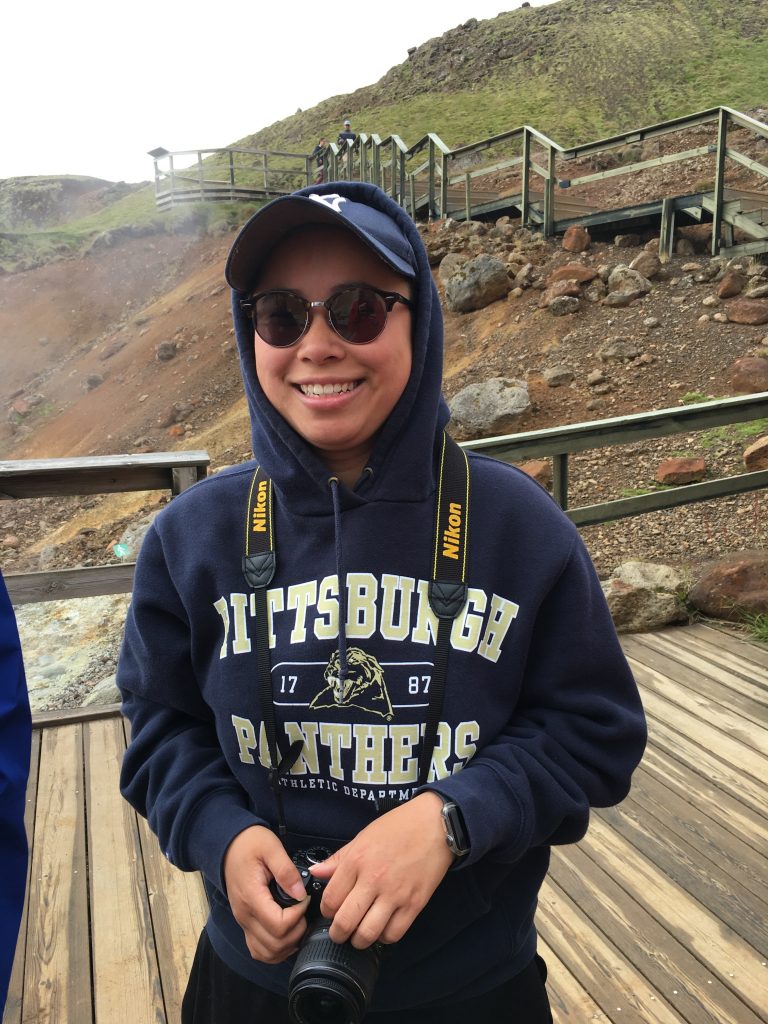 Hannah Grachen ('20) studied the geochemistry of Bræðravirki ridge in the Western Volcanic Zone of Iceland. She is an experienced undergraduate researcher who has worked with faculty and student collaborators on geoscience and social science projects. Hannah is an expert in X-ray and SEM-EDS methods and has experience conducting field work in rugged Icelandic terrain. She is also fluent in Spanish. Learn more about Hannah's experience on her Linked In page.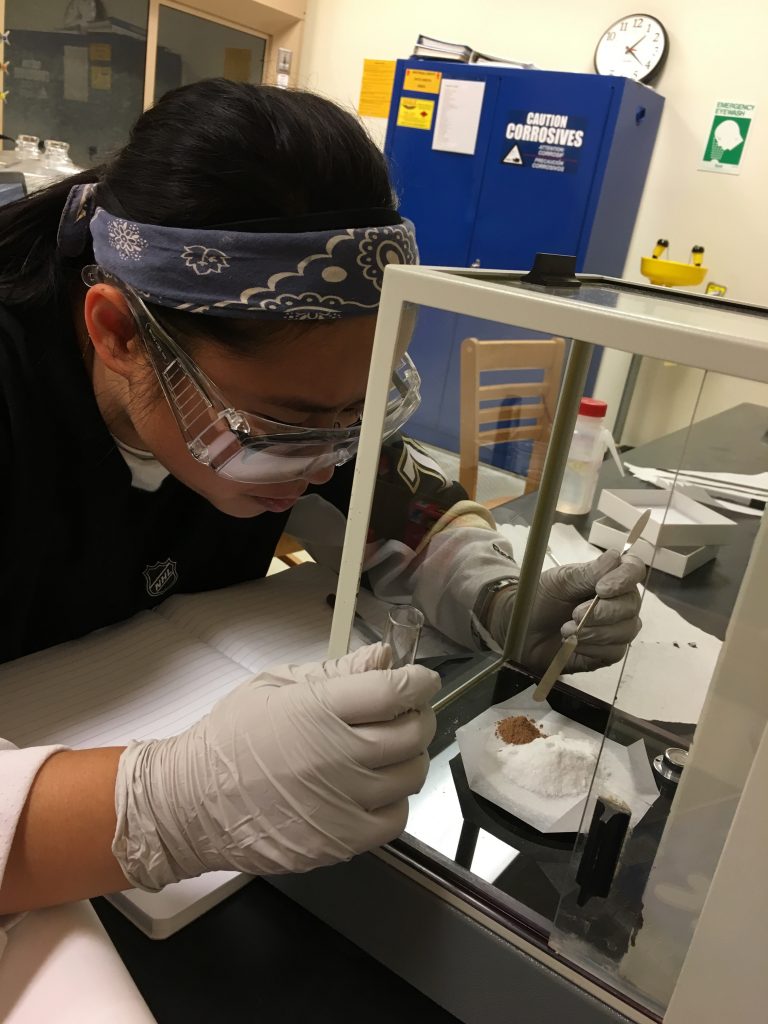 Presentations
Grachen, H.M.*, Crawford-Muscat, S.*, Irving, W.R.*, Pollock, M., Edwards, B.R., Judge, S.A., Devereux, K.*, Banna, L.*, and Schaefer, M.*, (2019), A geochemical study of Bræðravirki (Western Volcanic Zone, Iceland) reveals regional glaciovolcanic variations and complex tinder construction: American Geophysical Union, V43G-0164.
Grachen, H.M.*, Cooke, A.M.*, Hankla, C.*, Killian, E.*, Park, C.*, Paredes, H.J.*, Banna, L.*,  Devereux, K.*, and M. Pollock, (2019). New igneous classification system produces consistent rock names and illuminates modal data, Abstract ED23G-1107, presented at 2019 Fall Meeting, AGU, San Francisco, CA, December 9-13.
I.S. Thesis
Hannah Grachen ('20) Geochemistry of Bræðravirki ridge in the Western Volcanic Zone of Iceland
*undergraduate student